-->
-->
Source : AKTV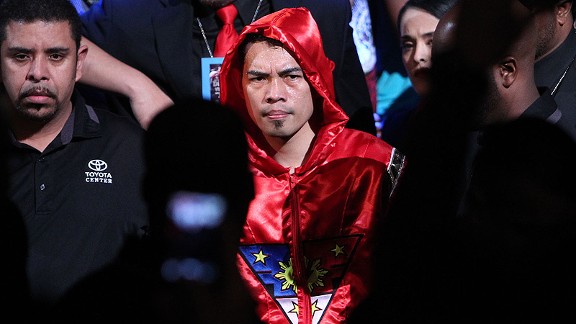 Nonito Donaire isn't about to pop a bottle of champagne.
At least not yet.
Donaire has heard reports and rumors that Top Rank big boss Bob Arum is setting him up for an April 27 clash with Cuban mauler Guillermo Rigondeaux in Las Vegas.
Donaire was obviously tickled pink, but told himself to hold his horses since he hasn't been formally informed about the Rigondeaux fight.
Still, news that efforts are being exerted to make the fight with Rigondeaux take place is music to Donaire's ears as the Filipino-American revs up for a year similar to 2012.
Last year, Donaire had a blast, beating four quality guys, including the legendary Jorge Arce.
In 2013, Donaire wants a repeat and a victory over somebody like Rigondeaux would be a great way to put his bid in motion.