Source : Yahoo Sports
The Dallas Mavericks claimed Elton Brand off amnesty waivers, securing the ex-All-Star forward to fortify their frontcourt for next season, league sources told Yahoo! Sports.
Brand joins a remade Mavericks frontcourt with center Chris Kaman, as well as point guard Darren Collison. Brand and Kaman allow the Mavericks to pair Dirk Nowitzki with two solid veteran frontcourt players on one-year deals, while maintaining its salary cap space to pursue major free agents or absorb significant contracts next summer.
Philadelphia used the amnesty clause to clear Brand, 33, and the $18.2 million owed him this season off its salary cap. Under the amnesty provision, the Mavericks will pay $2.1 million and Philadelphia will be left to pay the remaining $16.1 million.
Brand, 33, averaged 11 points and 7.2 rebounds for the 76ers in 2011-'12.
SCOLA RELEASED BY ROCKETS
Scola was released via the amnesty clause Friday, ESPN.com's Marc Stein reports.
Recommendation: The Rockets let Scola go in order to make a bigger push at Dwight Howard. The Rockets can now absorb more contracts that might come along with acquiring Howard. Scola averaged 15.5 points and 6.5 rebounds a game last season, so it's a big loss if the Rockets can't get Howard.
BOBCATS GET RAMON SESSIONS
XCHARLOTTE, N.C. (AP) -- The Charlotte Bobcats have agreed to a two-year contract with former Los Angeles Lakers point guard Ramon Sessions, said a person familiar with the situation.
The person spoke to The Associated Press Thursday on condition of anonymity because the move has not been publically announced.
Financial terms of the deal have not been announced.
Sessions replaces D.J. Augustin, whose qualifying offer was rescinded earlier Thursday. The move made Augustin, last year's starting point guard, an unrestricted free agent.
Sessions is entering his sixth season and averaged 12.7 points, 6.2 assists and 3.8 points per game last season for the Lakers with 19 starts. He's previously played for Milwaukee, Minnesota and Cleveland and has averaged 11.1 points and 5 assists per game during his career.
Sessions opted out of his contract with the Lakers to sign with the Bobcats.
It's unclear at this point who'll be the team's starting point guard. The Bobcats drafted Kemba Walker with the ninth pick in last year's draft and owner Michael Jordan likes the savvy of the former Connecticut star, although he's a little undersized at 6-foot-1. Jordan has a major role in the decision to draft Walker, who played in spurts last season and had one triple-double as a rookie.
Augustin leaves after four seasons with the Bobcats.
He was Charlotte's ninth overall pick in the 2008 draft.
By rescinding Augustin's qualifying offer, the Bobcats saved about $4.4 million under the salary cap - money they turned around and used to sign Sessions.
Augustin was initially selected by the Bobcats with the ninth overall pick in the 2008 NBA Draft. In four NBA seasons, he played in 282 total games for the Bobcats with averages of 10.9 points, 4.4 assists and 2.0 rebounds but struggled at times with shooting. Last year he played in 48 games, averaging 11.1 points, 6.4 assists and 2.3 rebounds.
DJ AUGUSTIN SIGNED BY PACERS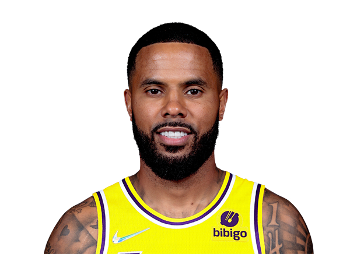 INDIANAPOLIS (AP) -- The Indiana Pacers have signed free agent guard D.J. Augustin.
The team announced the move Friday without disclosing terms. General manager Kevin Pritchard called Augustin a great fit for the Pacers.
The 6-foot Augustin spent his first four NBA seasons with Charlotte, which drafted him No. 9 overall. His career averages are 10.9 points and 4.4 assists per game.